Upcoming Events
40 Days for Life Campaign: The campaign begins on Ash Wednesday, February 14 and ends Palm Sunday, March 25. It may not be New Year Day but make a resolution to join in the 40 Days for Life campaign; to pray in front of the Planned Parenthood facility in Cincinnati. Go to the Cincinnati 40 Days for Life site at 40daysforlife.com/Cincinnati to sign up, directions and coordinator contact information.  If you like to pray with a group, a vigil is held every Friday evening during the campaign.  (Please see site for the exact time but usually begins at 7:00 pm and last an hour.)  If you are not able to make it to the facility, please consider setting some time each day to pray for the end of abortion and respect for all life.  Through your prayer and fasting, we can put an end to abortion.
Life's 5th Quarter Mass and Prayer Walk – We invite all teenagers and young adults (parents also) to the Life's 5th Quarter Mass and Prayer Walk, Saturday, April 7.  Mass starts at 8:00 at Holy Name Church on Auburn Ave (Cincinnati) followed by a rosary prayer walk to the Planned Parenthood facility.  Life's 5th Quarter is trying to reach our young people in hopes they will provide their support to the protection of all life through the power of the rosary.  Hope to see you there!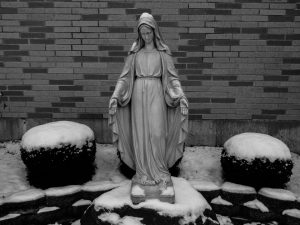 Families for Life
St. Paul's Families for Life promotes the Gospel of Life and is committed strongly to human being's right to life. They work toward that goal and supports the Diocesan works as well. On pro-life Sunday, they help sell pro-life items and take signatures for the right-to-life newspaper ad. They also pray the rosary for different life issues and attend the Pro-Life Mass. If you would like to join the Families for Life, contact the rectory office.
Main Projects
January – Prayer service coincides with the Washington March for Life
May/June – Baby Bottle Campaign (collect money for Care Net in Northern Kentucky)
June- Crossing the Bridge for Life event
October – Pro-Life Month with Pro-Life Sunday and the collection of signatures for right-to-life newspaper ad.
How to Join
If you would like to join Families for Life or want more information about us, send us an email!