School Theme:
PERSEVERANCE
Saturday, September 30
6:30 – 11:00 p.m.
St. Paul Carlin Center
$30 per Adult
RSVP by September 24
For FAQS, online and printable RSVP forms, and donation information go to
stpaulch.ejoinme.org/Bash2017
Welcome to St. Paul School
We are a 2014 National Blue Ribbon School of Excellence!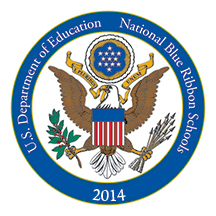 Greetings! We at St. Paul are very pleased to be the choice for over 260 students in the Florence, KY area. We strive to make every day a wonderfully full and fulfilling learning experience. Our motto, Education Wrapped in Faith, guides us as we shepherd our students in their growth; spiritually, academically, emotionally and physically. We are a family-centered school with a strong tradition of high student accomplishment and high parent involvement. We invite you to join us as we go through this wonderful experience called education. Please call 859-647-4070 or email stpaul1@stpaulnky.org to inquire or set up a shadow day.
---
New Principal Named for St. Paul School
With great joy, St. Paul Parish announces that Mrs. Kemberly Markham has been chosen to be the principal at the parish school starting the 2017-2018 school year. Mrs. Markham was recommended by the search committee and has over 25 years of experience in education. Before accepting the position of principal at St. Paul, Mrs. Markham served most recently as the assistant superintendent of schools in the Diocese of Gary, Indiana. She also has taught in the Indiana public school system for 13 years. Mrs. Markham also served as principal for a Catholic school for 10 years. She is known for her dedication, leadership and innovation. St. Paul Parish is blessed to have her as our new principal. Please join me in welcoming her.
Very Reverend Michael Barth
Pastor
Our Philosophy
St. Paul Catholic School and its community of families in St. Paul parish promote academic excellence and religious formation. It strives to provide students with the appropriate programs, training, and environment so that through personal responsibility, they may become effective, independent learners and productive members of the community. Access to and training in advances in technology will be emphasized. Preparation also involves education and activities necessary to live and love as Jesus did.
Mission Statement
It is the mission of St. Paul Catholic School to provide the appropriate educational environment that will enable its students to grow spiritually, educationally, socially, physically, and emotionally by embracing the Gospel Message of Jesus Christ.
Thanks to Mrs. Hartwig's Class for helping with this new video.
You can see all the artwork posted from the wonderful student artists at St. Paul when you click on this Artsonia link: Artsonia.com. Enter "St Paul" into the search box. Then scroll down till you find the Florence, KY page.
Schoolbelles is the uniform company representing St. Paul School.