Teams of 4 – $60 gets you trivia, lots of great food and 2 drink tickets per person.
Games between each trivia category to improve scores.
All proceeds will go toward a new oven for the cafeteria. To register, email Casey Theus at ctheus@zoomtown.com with your team name and team members' names.
Join us for a night full of fun while supporting St. Paul.
School Theme:
Imagine, Create, Innovate
For more information on Pasta with a Purpose and the RSVP Form, Click Here…
Welcome to St. Paul School
We are a 2014 National Blue Ribbon School of Excellence!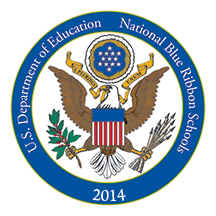 Greetings! We at St. Paul are very pleased to be the choice for over 260 students in the Florence, KY area. We strive to make every day a wonderfully full and fulfilling learning experience. Our motto, Education Wrapped in Faith, guides us as we shepherd our students in their growth; spiritually, academically, emotionally and physically. We are a family-centered school with a strong tradition of high student accomplishment and high parent involvement. We invite you to join us as we go through this wonderful experience called education. Please call 859-647-4070 or email stpaul1@stpaulnky.org to inquire or set up a shadow day.
---
Our Philosophy
St. Paul Catholic School and its community of families in St. Paul parish promote academic excellence and religious formation. It strives to provide students with the appropriate programs, training, and environment so that through personal responsibility, they may become effective, independent learners and productive members of the community. Access to and training in advances in technology will be emphasized. Preparation also involves education and activities necessary to live and love as Jesus did.
Mission Statement
It is the mission of St. Paul Catholic School to provide the appropriate educational environment that will enable its students to grow spiritually, educationally, socially, physically, and emotionally by embracing the Gospel Message of Jesus Christ.
Thanks to Mrs. Hartwig's Class for helping with this new video.
You can see all the artwork posted from the wonderful student artists at St. Paul when you click on this Artsonia link: Artsonia.com. Enter "St Paul" into the search box. Then scroll down till you find the Florence, KY page.